Our mission is to assist each person in regaining and maintaining their maximum health potential by educating them on the effects of the vertebral subluxation complex. To correct the cause, nerve interference, with gentle, precise, low force adjustments, thereby allowing to body to heal itself. We will provide exceptional service in a positive, compassionate environment, maintain the highest professional caliber of unquestionable merit, and indicate confidence in every possible way, with dignity and honor. In doing this, we will encourage each person to lead a healthy lifestyle, defining health as a balance between physical, chemical and emotional wellbeing. In living our mission, we aim to make an impact on each and every person we meet, thereby leaving a legacy of what all healthcare should be.
Dr. Michael J. Meehan, D.C., B.C.A.O.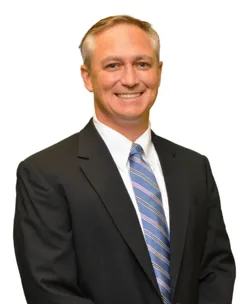 Dr. Meehan is a board certified Atlas Orthogonist and has advanced proficiency rating in the Activator Methods Chiropractic Technique. He has advanced certifications of proficiency in Functional Medicine, neurodiagnostic testing, Advanced hard and soft tissue imaging and sports injury management. He is a certified trainer and coach for USA basketball and is a regional Chiropractor for USA youth development sports. He is a graduate of Life University College of Chiropractic and State University of New York, Stonybrook. Dr. Meehan was drawn to the profession after experiencing chiropractic as the only successful treatment of chronic football related injuries. He founded Atlas Family Chiropractic in 1996 and later changed the name to Meehan Chiropractic and Wellness in 2002.
Dr Meehan was rated a "Top Chiropractor in Charlotte" and was published in Charlotte Magazine in 2015 . Dr. Meehan was also award Top 20 Chiropractors in North Carolina by his peers We are grateful for the recognition and selection by our community. It is a part of our mission to deliver excellent care and service again this year!
Dr. Meehan received post graduate studies under the guidance and mentorship of Dr. Roy Sweat (Graduate Palmer 1946) and Dr. Hugh Crowe (Graduate Palmer 1950). Dr. Roy is recognized as the founder of the Atlas Orthogonal Technique. Dr. Sweat is considered one of the greatest chiropractors ever and is still actively practicing and teaching at the age of 90! He is the inventor of the table mounted instrument that we use today to reposition to the atlas in a precise, effective and gentle way. In addition, Dr. Meehan has presented to the Advance Atlas Orthogonal Seminars on how to integrated and work with local medical doctor within an Orthogonal Chiropractor's community.
Memberships & Associations
North Carolina Chiropractic Association
International Chiropractic Association
American Chiropractic Association
National Awareness Campaign for Upper Cervical Chiropractic
Academy of Upper Cervical Chiropractic Organization
Here is a list of frequently asked questions relating to chiropractic, health and our office. In addition, please feel free to call us at 704-544-6711 or email us [email protected] if you have any questions. We are committed to patient education as a foundation of quality healthcare!
Frequently Asked Questions
What is an Atlas Orthogonist?
What are the qualifications of an Atlas Orthogonist?
Does an atlas adjustment hurt?
What are possible signs and symptoms of the vertebral subluxation complex?
How long until I feel better?
How does chiropractic work?
Can I have chiropractic care even if I've had back surgery?
What is hot laser?
What conditions have responded to hot laser?
Why do children and infants get chiropractic care?
What is wellness chiropractic care?
Will my bones be "cracked?"
I've heard that chiropractors make you go for the rest of your life. Is this true?
How much will my chiropractic care cost?
Do you take my insurance?